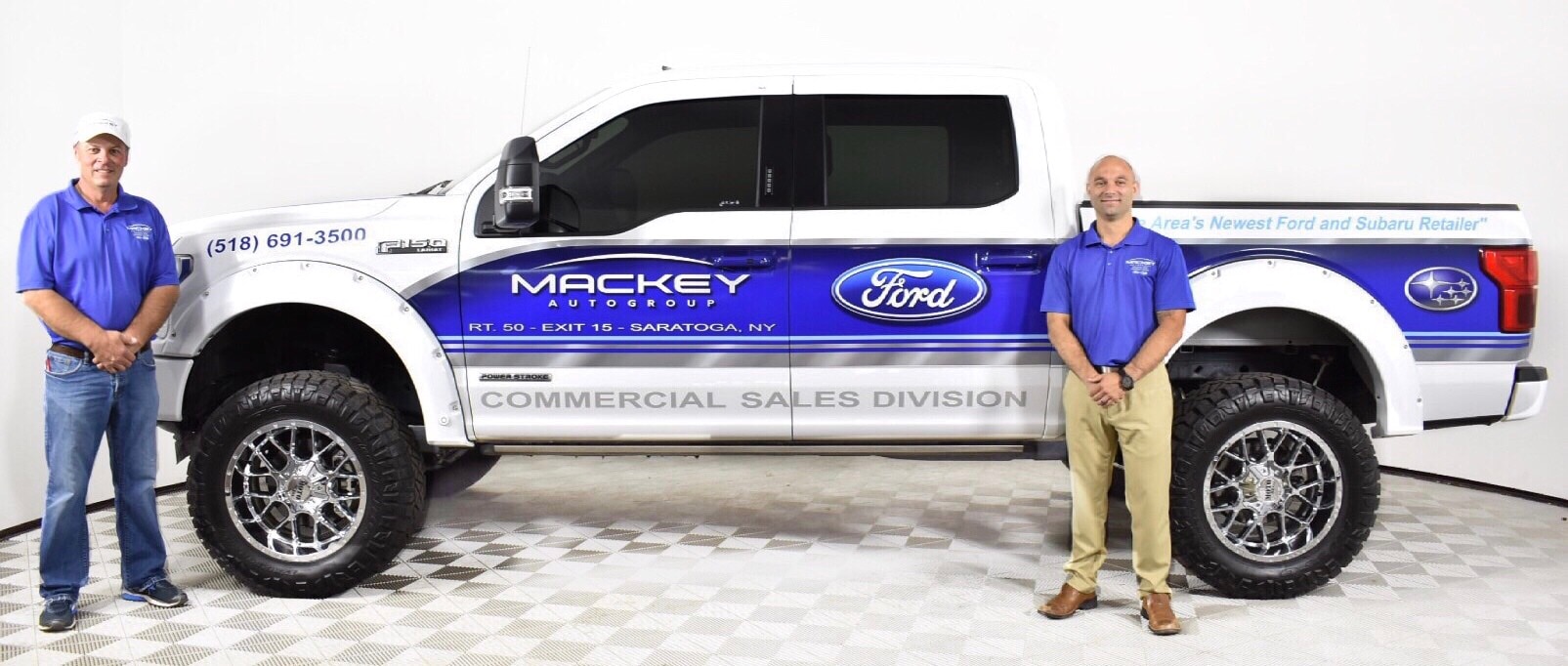 Jody Tornabene and Michael Skiba, our Commercial Truck and B2B Sales and Service Managers, alongside a hard-working Ford Truck

When searching for a reliable, hard working commercial vehicle to meet your business needs, you need more than a great deal!  At Saratoga Ford, we realize that you want to work with someone who is not only an expert in making the right vehicle recommendations for your situation, but who respects your valuable time and hard-earned money.
____________

Jody Tornabene
Meet Jody Tornabene, our Commercial Truck Sales and Service Manager.  Jody brings 25+ years of experience as a New England area Commercial Truck Dealer and longtime business owner.  He understands what it's like in the trenches, and knows the importance of building long-term relationships.  Jody's motto is "Make your problem my problem!"
Michael Skiba
Growing up in the car business, Michael lives and breathes all-things automotive. With 16 years of building business-to-business relationships working as a field representative for a vehicle auction company, he is seasoned at consulting business owners to meet their company's transportation needs. A native of the Stillwater/Mechanicville area, Michael knows our local market, and the special challenges Upstate New York/New England operators face. When he's not providing his services, you'll find him practicing martial arts and pursuing a healthy lifestyle with his family.
____________

Whether you'd like a quote for a single vehicle, or an entire fleet, Jody and Michael are available to consult at your site, or at our dealership, and they respond to inquiries any time, even after-hours.  They will work with you to choose the ideal option packages and configurations for your vehicle.

Other benefits of purchasing from Saratoga Ford's Commercial Vehicle Department include:

24/7 Commercial Vehicle Technician On-Call
Service Concierge Pickup & Delivery (limited service area)

No-Nonsense Pricing
We invite you to contact Jody or Michael for a personal, no obligation consultation: