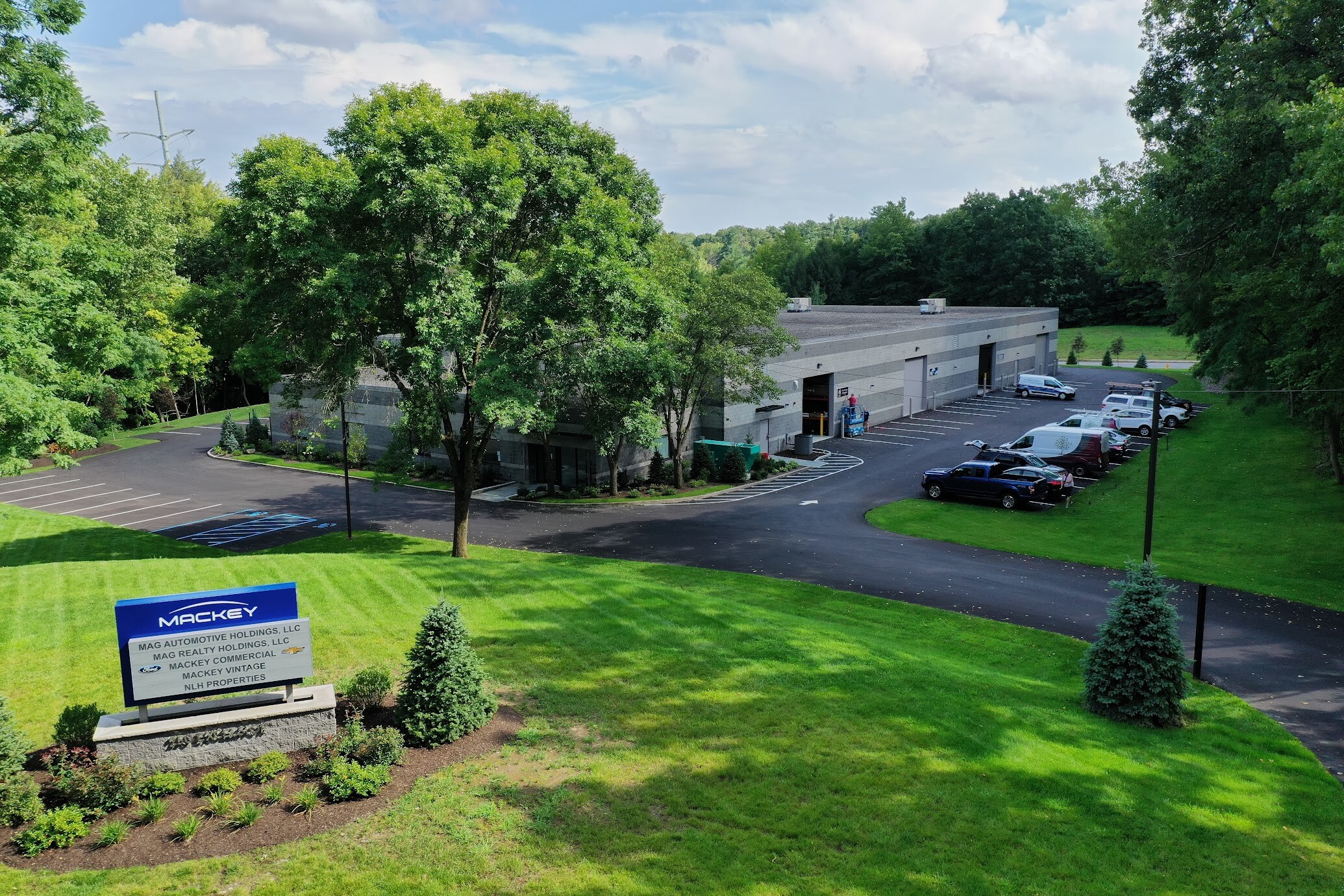 Mackey Auto Group's 26,700 square foot Excelsior Avenue facility is easily accessed from I-87 Northway Exit 15 in Saratoga Springs, NY. 

This newly renovated facility houses our dedicated Commercial Service and Parts Department, along with Mackey Vintage and Exotics, Corporate Headquarters, and associated businesses.
Specializing in all aspects of commercial truck repair, including electrical, mechanical, and body components, our Commercial Service Shop is outfitted with new, top-of-the-line equipment, including heavy-duty lifts, to efficiently handle a wide variety of commercial rigs. We're staffed with experienced, specially trained fleet and diesel technicians whose goal is to minimize downtime, and to keep your vehicle on the road reliably and ready for your next job.  To help our team members stay in top form, our air conditioned, fully-tiled shop area also offers them use of kitchen facilities and a lounge area.  A well stocked on-site dedicated commercial parts department rounds off this location's capabilities.