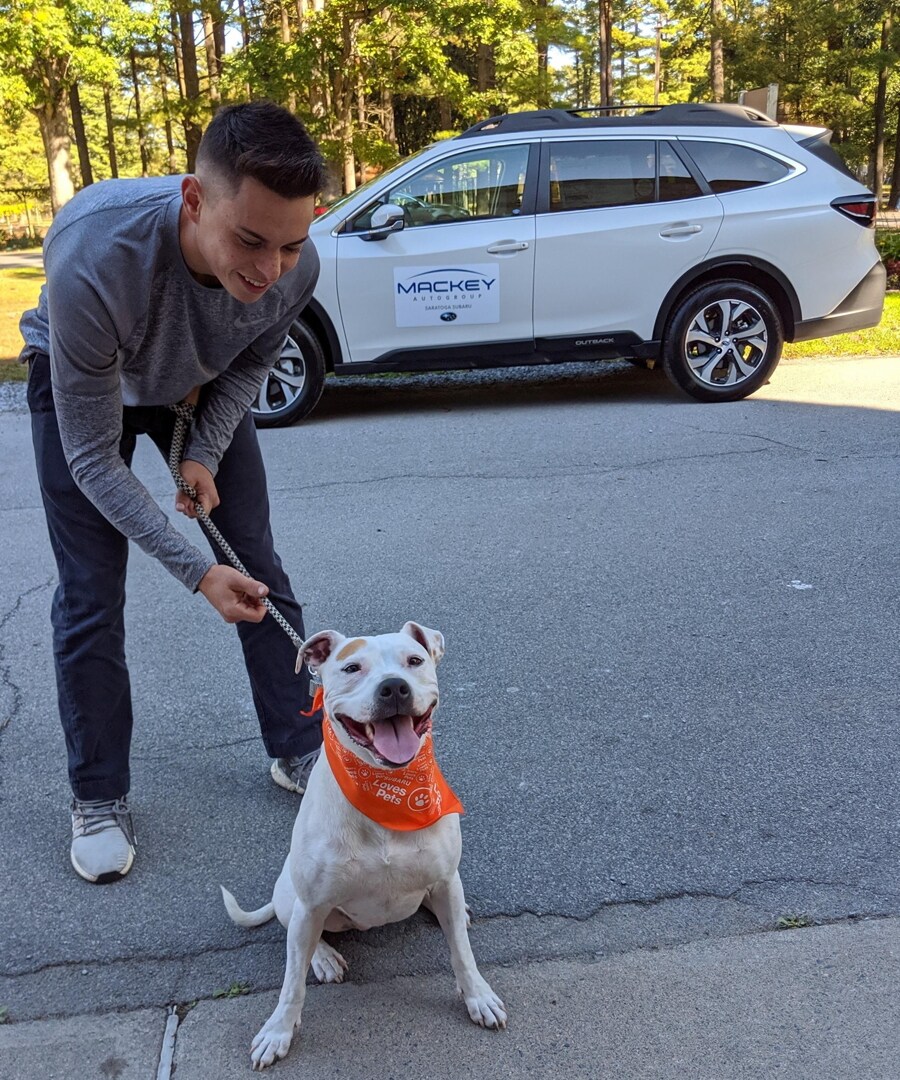 Pet's Give Us So Much. We're Giving Back.
During the month of October, through the Subaru Loves Pets initiative, we are collecting new pet supplies to donate to our local animal organization and providing shelter supply kits for our furry friends awaiting adoption.
You can help!
Visit our store during regular showroom hours for the month of October and:
- Donate new pet supplies that will be delivered to our local animal organization.


Food (canned and/or dry)
Collars, harnesses and leashes
Towels or blankets
Grooming supplies
Food bowls
Small dog/cat toys
Treats
Cleaning supplies
- Take a picture with our Subaru Loves Pets photo frame and share on your social account
to help raise awareness around animal welfare. Don't forget to use #SubaruLovesPets and
#MakeADogsDay!
As a token of our appreciation, help yourself to a complimentary Subaru Outback plush toy for your furry best friend while supplies last!
Subaru establishes National Make A Dog's Day: October 22